Registration Fall 2018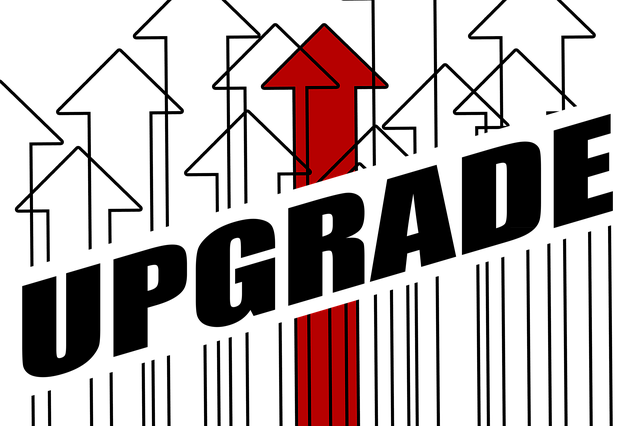 Fall 2018 course registration and advising will be done on an
entirely new
system. This page contains IMPORTANT information for both students and faculty advisors, and will be updated frequently over the next several weeks. Last edited: Feb 12, 2018
Questions and Answers
Here's an overview of changes affecting fall 2018 advising and course registration.  (These are NOT detailed instructions!)
What is changing?
The University's Student Information System (SIS) and the related ASAP system are being replaced with a modern, industry standard system from Ellucian. The new system includes a Self-Service component that will be used for fall 2018 course registration and advising.
Who is affected?
Faculty advisors will use the new self-service system to authorize their advisees to register. All students will self-register for fall 2018 courses using the new Self-Service system.
When is this happening?
The new system will be used for all fall 2018 semester course registrations.  As usual, students meet with their advisors during mid-late March and actual course self-registration occurs in early April.  This is the same advising and priority registration timeline used for many years - the timing has not changed.
Will all students be able to self-register?
Yes. All Western New England University students will self-register for their own fall 2018 courses.  This includes first-year and sophomore undergraduates and students in the College of Health Sciences and School of Law.
Will Advisors be able to register their advisees?
No.  Faculty advisors cannot register students.  All students will self-register online.
WHAT ARE THE HIGH-LEVEL STEPS FOR AN ADVISOR?
Schedule meetings with your advisees as usual.
Obtain your advisees' degree audits as usual. (Student degree audits have NOT yet been transferred to the new system, and they will be retrieved from the legacy SIS that's being replaced. If someone provided you with printed degree audits in the past, that will not change.)
An advisor can login to the new Self-service system to:

Authorize a student to register by clicking an Advisement Complete button. This step is required since a student cannot self-register without authorization.
View and possibly modify an advisee's fall 2018 draft course plan. Students will have been instructed to use Self-Service to create a draft plan prior to meeting with their advisor.
Archive an advisee's fall 2018 plan. This saves a snapshot of the plan as a PDF file that you can download for your records. 
What are the high-level steps for a student?
Schedule a meeting with your advisor as usual.
Before meeting with your advisor:

Use ASAP to review/print your degree audit and review your degree requirements. (A record of courses you have completed will NOT yet be available on the new system, and you must use ASAP's "Audit of Degree Status" to get that information.)
Use the new Self-Service system to create a draft plan of course sections you want to take for fall 2018. The plan is only a draft that can include alternatives and can exceed the number of credits you will actually register for.

Your advisor can login to Self-Service and access the draft fall 2018 course plan you have prepared. Be sure your advisor authorizes you to register by clicking "Advisement Complete" in their view of your fall 2018 plan. You cannot self-register without your advisor's authorization.
After your registration start time arrives, navigate to your fall 2018 plan in the new Self-Service system, check that your plan is accurate, then click a "Register Now" button to register for all the courses on your plan at once. (You can also register for one course at a time if you prefer.)
How will registration periods work?
Registration will open for small groups of students in 30-minute intervals during normal business hours (8:30AM through 5PM), and so each student will be assigned a specific start time, e.g. "Tues April 3 at 3:30 PM". As always, start times are based on class year (Seniors first, followed by Juniors, then Sophomores, then First-year students), and on academic standing within a class year.  Also, as before, a student can register from the assigned start time up to the first day of classes.
WILL DEGREE AUDITS BE AVAILABLE IN SELF-SERVICE?
No, for fall 2018 registration degree audits will still be on the old SIS/ASAP system.
WHERE DO I FIND COURSE SCHEDULES?
Course schedules for fall 2018 will be available on the Academic Scheduling website as they have in the past  The new Self-Service system also includes a  searchable "Course Catalog" database that includes course sections and meeting times for fall 2018.
WHAT DOES A SELF-SERVICE COURSE PLAN LOOK LIKE?
It's a one-week calendar listing the seven days of the week with time slots for each day.   Adding a course to the plan automatically fills in the class meeting times allowing you to see conflicts and easily make adjustments.
HOW DO I ADD A COURSE TO MY PLAN?
Use Self-Service's Course Catalog to find the course.  Click "Add Course to Plan" and select the Fall 2018 term.  Adding an entire course adds all its available sections to your plan at once.  This allows you to visualize your schedule and see conflicts and open times at a glance.  As you develop your ideal schedule you can easily select the one section of each course you want to keep.  (You can also add individual sections to your plan.)
CAN I REGISTER WITHOUT FIRST CREATING A COURSE PLAN?
No.  Students can only register for course sections found on their fall 2018 course plan.  The steps are to develop a course plan, then register from your plan with your advisor's authorization.
HOW DO I KNOW MY ADVISOR HAS AUTHORIZED ME TO REGISTER?
Unless you have been cleared to register you'll see the Self-Service warning (in RED) "Advisement Complete by your Advisor is needed to register."
HOW DO I KNOW MY REGISTRATION START TIME?
A message appears in Self-Service indicating your start date and time.  Also the "Register Now" button on your course plan will be grayed out (inactive) until your start date and time.
DO I HAVE TO LOGIN AND REGISTER ON MY START DATE AND TIME?
No, your start date/time is simply the earliest you can register.  You can register for courses from that time up until the first day of the fall 2018 semester.
HOW DO I ACTUALLY REGISTER FOR COURSES?
Click the "Register Now" button on your fall 2018 course plan to register for all of the courses on your plan at once.  Alternatively, you register for one course at a time from the same screen.
When will I be able to login?
Students and faculty advisors will be able to login to Self-Service via a Connect2U link on March 13, 2018
How can I learn more?
Videos and how-to documents are being prepared and will be shared via University Posts and Kodiak announcements.
Demonstrations  for faculty have been scheduled for each of the Colleges and the School of Law, and arrangements are being made to demonstrate self-service to Student Senate, Residence Advisors, and other student groups.