Faculty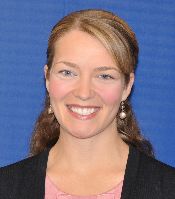 Amanda M. Karsten
Adjunct Faculty
Education:
Predoctoral Intern, Munroe-Meyer Institute, U of Nebraska Med Center
Ph.D. in Applied Behavior Analysis, Western Michigan University
M.A. in Behavior Analysis, Western Michigan University
B.A. in Psychology, Western Michigan University
Thank you for visiting my website. I joined the faculty at Western New England University in September 2008. I teach undergraduate- and graduate-level courses including Childhood Disorders and Treatments, Teaching Individuals with Disabilities, Educational Psychology, Autism and Related Disabilities, Ethics, and Early Intensive Behavioral Intervention. At present, my lab consists of five doctoral students (Emily White, Erin Michaud, Kara Verseckes, Michael Fantetti, and Charlotte Mann) and two master's degree students (Christopher Rapelye and May Luong).
For Prospective Students: I will not be admitting new students for Fall 2017. Please feel free to contact me (akarsten@wne.edu) with questions.
For Families and Professionals: If you have questions regarding specific research opportunities or an upcoming event in the WNE Psychology Outreach Series, please contact me via phone or e-mail (see pertinent information, above).
Early Intensive Behavioral Intervention
I am interested in studying the efficacy and the effectiveness of components of comprehensive behavioral interventions for young children with Autism Spectrum Disorder.
Treatment portability and practitioner behavior
My specific interests in this area include the development and validation of clinical problem solving models, practitioner training (on the job and in the college classroom), refinement of behavioral technologies for practice settings, and assessment of variables influencing procedural fidelity and adherence.
Social skills and high-functioning autism
I am interested in the assessment and treatment of social skills deficits among older children and young adults with Autism Spectrum Disorder (e.g., responding to social partner's cues of availability/unavailability and interest/disinterest).