News & Events
Symposiums
November 1, 2019: On Account of Sex: Women's Suffrage and the Role of Gender in Politics Today
On Account of Sex: Women's Suffrage and the Role of Gender in Politics Today
The goal of the Symposium was to commemorate the centennial of the Nineteenth Amendment by providing a forum to discuss the historic centennial of women's suffrage and explore its relevance in politics today. As is evident throughout history, the representation of women in politics has not always been an equal one. The Symposium will discuss and analyze the different pathways women have taken during their journey to acquire equal rights under the law as it pertains to voting. Although the Nineteenth Amendment affords women the right to vote, it is imperative to note the fight for equality is one that is ongoing. 
October 16, 2018: Anthropocenic Disruption, Community Resilience, and Law
Anthropocenic Disruption, Community Resilience, and Law
The Western New England Law Review held a Symposium to start a larger conversation as to how to build and reinforce smart, self-reliant, and sustainable communities in the face of anthropocenic disruption. 
 This event featured an interdisciplinary discussion related to
 the nexus of community resilience, systems thinking,and legal innovation.
October 20, 2017: Perspectives on Racial Justice in the Era of #BlackLivesMatter
Perspectives on Racial Justice in the Era of #BlackLivesMatter
On 
Friday, October 20, 2017, t
he 
Review 
hosted a Symposium, 
Perspectives on Racial Justice in the Era of #BlackLivesMatter. 
The event opened with a panel on 
Kibbe v. City of Springfield
, with both attorneys who argued the case at the US Supreme Court. Some of the speakers during the day included Attorney Carl Williams of the ACLU, and Attorney Nicole Austin-Hillery of the Brennan Center in Washington D.C. The day ended with a panel of six speakers answering questions and interacting with the audience. 
October 14, 2016: Gender & Incarceration
Gender & Incarceration
The Western New England Law Review held the Gender & Incarceration Symposium on October 14, 2016.  This event featured an interdisciplinary discussion related to contemporary issues facing incarcerated individuals. We are so very thankful to all the scholars, practitioners, and students who attended the event throughout the course of the day.   Please find the information from the original posting for the event below.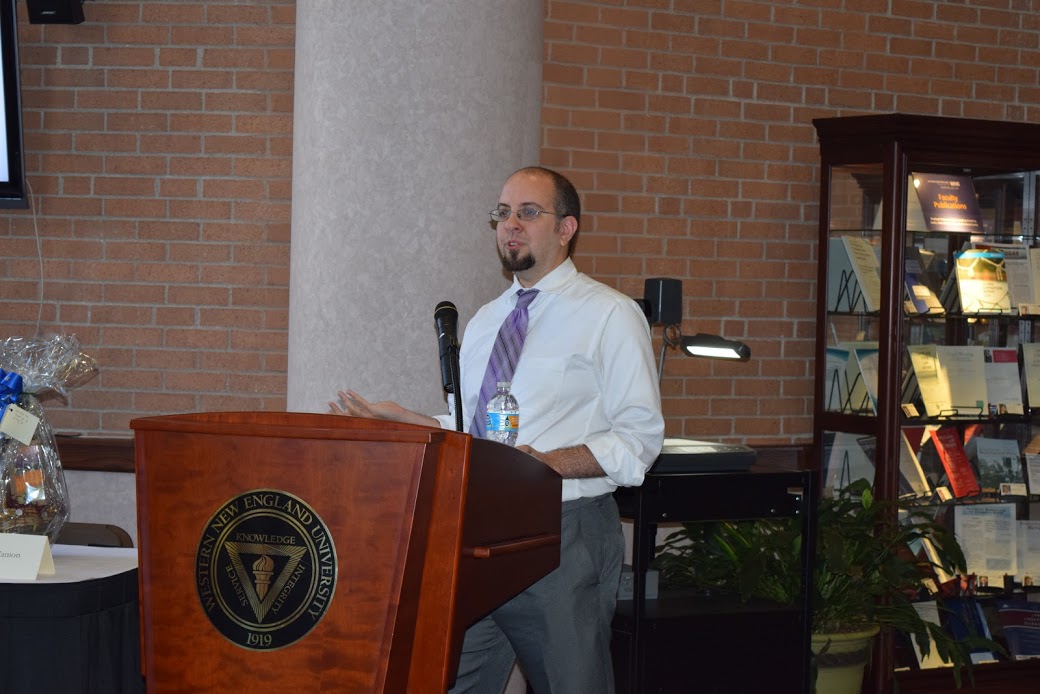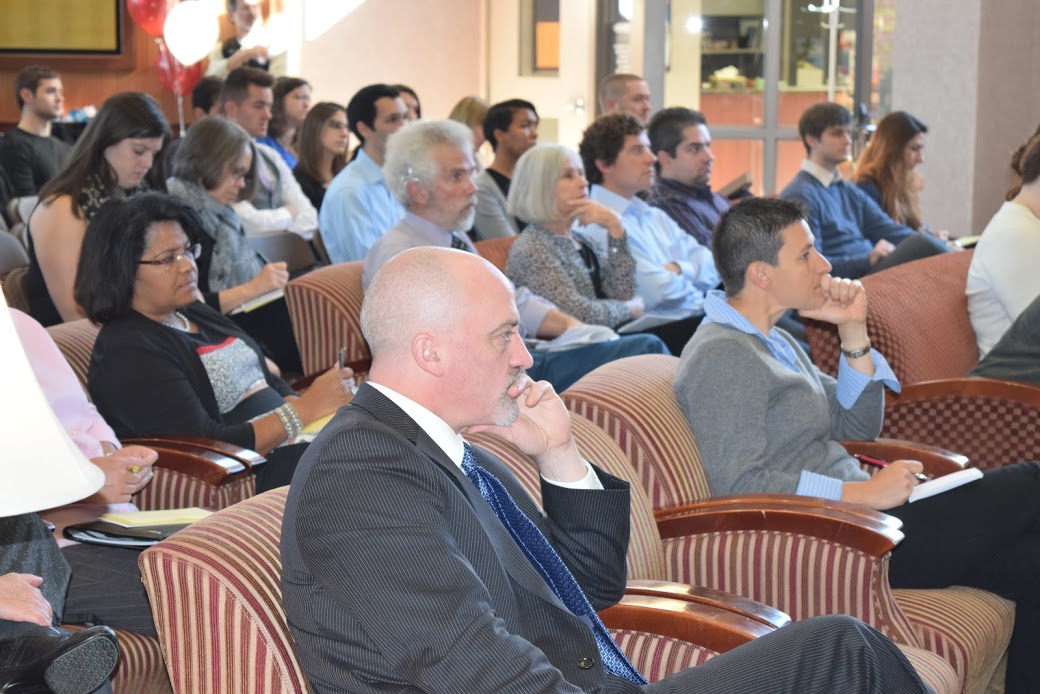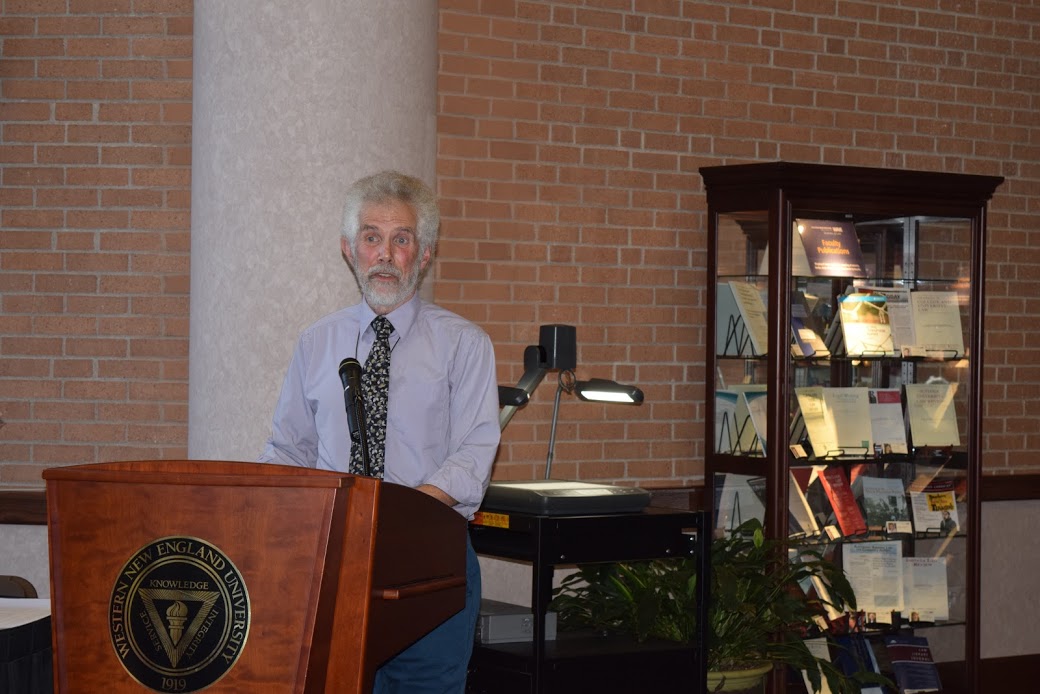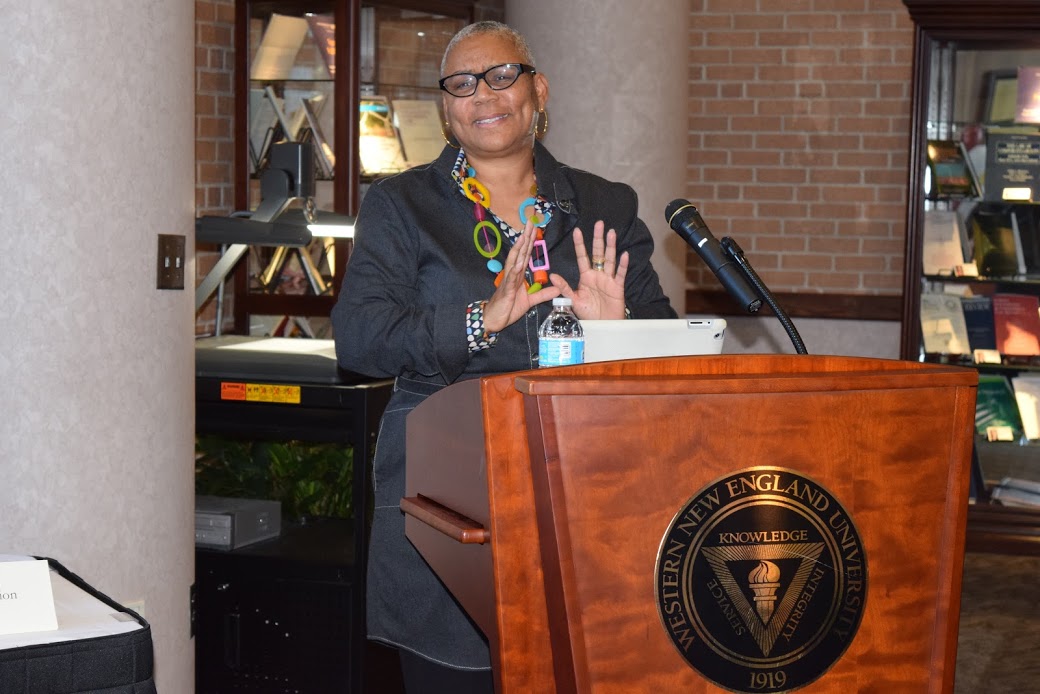 LAW REVIEW SYMPOSIUM, VOLUME 39
GENDER & INCARCERATION
The Western New England Law Review invites you to its Gender & Incarceration Symposium, an interdisciplinary discussion related to contemporary issues facing incarcerated individuals.  Potential topics include sexuality-based segregation, sexual violence, pregnancy, parental rights, and the intersection of race and gender in confinement.
This year's Symposium will be held on October 14, 2016 at the Blake Law Center and is free and open to the public.  RSVP is not necessary to attend but would be appreciated.  If you plan to attend the event, visit our Facebook page or email symposiumeditor.wne@gmail.com. 
View the program flyer.
The schedule for the day is as follows:
Gender & Incarceration Symposium Schedule
TIME                               AUTHOR
12:00 – 12:40                 Professor Jen Manion
12:45 – 1:25                   Rachael Roth
1:30 - 2:10                      Carol Strickman
BREAK (10 MINUTES)
2:20 - 3:00                     Professor Gabriel Arkles
3:05 – 3:45                    Dr. Terry Kupers 
3:50 – 4:30                    Professor Brenda V. Smith
BREAK (10 MINUTES)
4:40 – 5:40                    Panel with all speakers
6:00 – 7:30                    Dinner with alcoholic beverages. 
Symposium Author's Biographies & Presentation Topics
Jen Manion
is Associate Professor of History at Amherst College. Manion is author of Liberty's Prisoners: Carceral Culture in Early America (University of Pennsylvania Press, 2015) which received the inaugural Mary Kelley Best Book Prize from the Society for Historians of the Early American Republic in 2016. Manion is co-editor of Taking Back the Academy: History of Activism, History as Activism (Routledge, 2004) and has also published essays in Signs: Journal of Women in Culture and Society, Journal of the Early Republic, TSQ: Transgender Studies Quarterly, and Radical History Review. 
"Prisons Prior to Mass Incarceration: The Ideological Foundations of Women's Dependency"
Women have been subject to incarceration since 1790 when the nation's first state penitentiary was established. By looking at the wide range of crimes for which women were imprisoned along with how they were treated behind the walls, we can identify patterns that serve as the ideological foundations for women's punishment throughout U.S. history. African American, immigrant, and poor white women were routinely punished for their resourcefulness in finding ways to support themselves in the informal economies of American cities. Punishment was used to discipline these women, not only by forcibly separating them from their families and communities, but also by requiring them to fulfill the domestic functions of the prison and denying them opportunities to develop skills or trades, which were routinely offered to men.
Terry A. Kupers, M.D., M.S.P.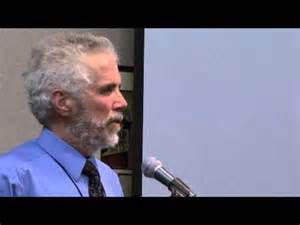 is Institute Professor at The Wright Institute and Distinguished Life Fellow of the American Psychiatric Association. He provides expert testimony in class action litigation regarding the psychological effects of prison conditions including isolated confinement in supermaximum security units, the quality of correctional mental health care, and the effects of sexual abuse in correctional settings.  He is author of Solitary: Supermax Isolation and the Future of Prison Rehabilitation (forthcoming, University of California Press), and Prison Madness: The Mental Health Crisis Behind Bars and What We Must Do About It (1999) and co-editor of Prison Masculinities (2002).  He is a Contributing Editor of Correctional Mental Health Report. He received the 2005 Exemplary Psychiatrist Award from the National Alliance on Mental Illness (NAMI).
Dr. Kuper's talk will begin with a review of gender relations society-wide and how they tend to be exaggerated and inflamed in prison settings.  Domination and abuse are omnipresent in prison, everyone concerned about their station in the dominance hierarchy and nobody feeling safe from abuse.  He will discuss various scenarios such as custodial sexual misconduct where dominance hierarchies based on sex and race come to the fore, and examine ways in which constitutional violations regarding prison conditions, for example prolonged solitary confinement, make these problems worse. 
Rachel Roth
is an independent scholar, consultant, and activist in the Boston area. She is passionate about advancing reproductive justice and alternatives to incarceration. Roth is the author of the book Making Women Pay: The Hidden Costs of Fetal Rights and articles about sterilization abuse and barriers to abortion care and safe childbirth in prison and jail. To reach a broader audience, she also writes op-eds and contributes to MomsRising. Her essay "Names Do Hurt," a critique of mainstream criminal justice terminology written with Victoria Law, has been adopted as a teaching tool by several organizations.
Roth recently co-wrote Breaking Promises: Violations of the Massachusetts Pregnancy Standards and Anti-Shackling Law with the Prison Birth Project and Prisoners' Legal Services as part of a campaign to monitor and advocate for better enforcement of the state's landmark 2014 law. Other projects include the five-year study Reproductive Injustice: The State of Reproductive Health Care for Women in New York State Prisons with the Correctional Association of New York, a shadow report to the United Nations on the shackling of pregnant women, and advocacy campaigns to improve the treatment of pregnant women imprisoned in Maryland and Texas. Roth earned her BA in women's studies at the University of California - Santa Cruz and her PhD in political science at Yale and has taught at Smith College, Washington University, and MIT.
Ms. Roth will give an overview of reproductive justice and describe 1) how prisons and jails undermine reproductive health, rights, and justice for the people they confine, and 2) how mass criminalization and mass imprisonment undermine the prospect for reproductive justice in the United States overall. She will focus on examples from women's prisons and make sure to include issues and advocacy work in Massachusetts.
Gabriel Arkles

is an Associate Teaching Professor at Northeastern University School of Law, where he teaches Legal Research and Writing and Social Justice. His research interests include the intersection of gender, race and disability in criminal law and punishment; the role of lawyers in social movements; and the development of lawyering skills from a social justice perspective. His articles include "Regulating Prison Sexual Violence," "The Prison Rape Elimination Act and the Perpetuation of Sexual Harm," "Safety and Solidarity Across Gender Lines: Rethinking the Segregation of Transgender People in Detention," and "Correcting Race and Gender: Prison Regulation of Social Hierarchy through Dress."
From 2004 to 2010, Professor Arkles practiced at the Sylvia Rivera Law Project as a staff attorney and director of Prisoner Justice Initiatives. While his work at SRLP spanned issues of public benefits, name changes, identity documents, immigration, discrimination and shelter access, his focus was on conditions of confinement for imprisoned trans and gender nonconforming people. Professor Arkles currently volunteers with Black and Pink, an open family of LGBTQ prisoners and "free world" allies who support each other, and he is a candidate for a Master's degree in Disability Studies.
Carol Strickman
is a Senior Staff Attorney at Legal Services for Prisoners With Children.  LSPC is a 38 year old non-profit organization based in San Francisco which advocates for the rights of incarcerated and formerly incarcerated people.  LSPC is a Support Center for legal aid offices in California and also engages in policy advocacy at the state capitol and other legislative and administrative forums.  Carol provides information and trainings to lawyers, social service agencies, advocates, prisoners and their families statewide regarding child custody and visitation.  With other LSPC staff, she teaches family law classes in prisons and writes manuals about family law and other topics.  She currently represents prisoners in solitary confinement in the landmark federal class action suit Ashker v. Governor.   Before joining LSPC, Carol represented state prisoners in their criminal appeals, practiced family law, and litigated police misconduct cases.  She is a 1977 graduate of UC Berkeley School of Law and is a member of the National Lawyers Guild.
Brenda V. Smith
is a tenured professor at American University, Washington College of Law.  Prof. Smith is Co-Director of the Community Economic Development Law Clinic and teaches a year-long  upper level writing seminar, Women, Crime and the Law.  She is Project Director and Founder of the Project on Addressing Prison Rape and the President of Smith Consulting.   In November, 2003, Professor Smith was appointed to the National Prison Rape Elimination Commission by the United States House of Representatives Minority Leader, Nancy Pelosi (D. CA) in 2003 and appointed to the Advisory Committee on Women's Services by the Substance Abuse and Mental Health Services Administration in 2015. Professor Smith is a widely consulted expert on issues at the intersection of gender, crime, class and sexuality.  She is widely published and received the Emmalee C. Godsey Research Award for her scholarship.  Published works include  Battering Forgiveness and Redemption, Uncomfortable Places, Close Spaces: Theorizing Female Correctional Officers' Sexual Interactions with Men and Boys in Custody,  Boys, Rape and Masculinity,  After Dothard: Female Correctional Workers and the Challenge to Employment Law and Sexual Abuse of Women in Prison: A Modern Corollary of Slavery.  Recent speaking engagements include the 2016 McClure Lecture at the University of Mississippi and The Convening on Women and Girls in the Criminal Justice System in 2015 at the White House.  Professor Smith was awarded the Kellogg National Leadership Fellowship in 1993 and inducted into the D.C. Women's Hall of Fame in 1998 for her work on behalf of low-income women and children.