Doctor of Pharmacy Admissions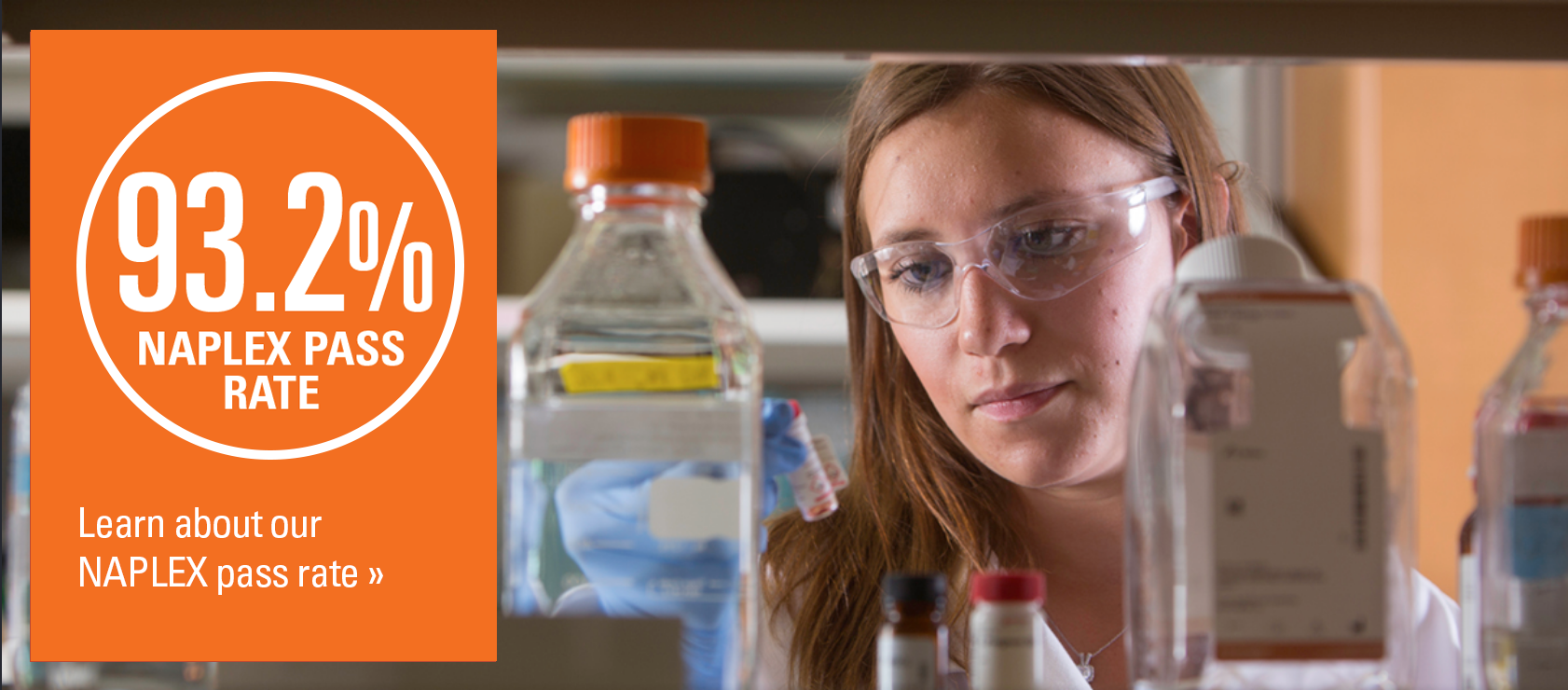 More than dispenser of medicine, pharmacists today are educators who play a vital role in patient care. The Doctor of Pharmacy (PharmD) program prepares students to be active participants in their role of "Pharmacists as Educators" through our highly personal educational experience.
In our four-year program, you will learn the technical, social, and administrative aspects of pharmacy and develop the skills needed to become a healthcare leader. The curriculum uses today's best practices to enhance your learning and provide you with firsthand experience in our technologically advanced labs, in various types of pharmacy settings, and through service opportunities in the community. As a graduate of our program, you will be a trained pharmacy practitioner, ready to provide care to an increasingly diverse patient population in an assortment of environments.
A Personal and Collegiate Learning Experience
The PharmD program enrolls a maximum of 75 students for each incoming class. With a student to faculty ratio of 10 to 1 and small laboratory classes, your professors will know your name and take a personal interest in your academic success, a hallmark of a Western New England University education. The Doctor of Pharmacy program fosters critical thinking skills; embraces professionalism; and instills a commitment to lifelong learn­ing, community service, and leadership. Students may also earn combined PharmD/MBA or PharmD/MS in Organizational Leadership degrees. Become a part of the future of pharmacy. Apply today!
Outstanding Preparation for the NAPLEX Exam 
The WNE PharmD Class of 2020 earned a high first-time pass rate (93.22%) on the NAPLEX Exam, greater than the national average (88.43%). This marks our third consecutive year of having a pass rate greater than 90%, making WNE one of only three programs in the northeast to achieve these results. 
Second Highest Postgrad Residency Match Rate in the Country
The Class of 2020 achieved an 82.4% Phase I match rate among candidates for postgraduate pharmacy residency programs, the highest match rate in the New England region and second nationally only to the University of California – San Francisco.
Wondering what you can do with a degree in pharmacy?
Click here to explore many of the unique practice settings available to pharmacists!