Faculty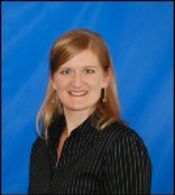 Meri L. Clark
Professor of History | Coordinator of Arts and Sciences Global Scholars Program
Education:
B.A., in History, Reed College (1995)
M.A., in History, Princeton University (1999)
Ph.D., in History, Princeton University (2003)
Meri Clark is Professor of History and Coordinator of the Global Scholars program for the College of Arts and Sciences. She specializes in the history of nineteenth-century Colombia and her scholarly work focuses on education, the state and nation, and intellectual history. She teaches about varied themes in colonial and modern Latin American history, including class, commodities, culture, dictatorship, gender, foreign relations, Latinos, race, and revolution, as well as modern World History.
Prior to joining the faculty of Western New England University in 2005, Professor Clark was a Visiting Assistant Professor at the University of Delaware, where she taught Latin American history. She received her Ph.D. in History from Princeton University and her B.A. in History from Reed College. She was a Fulbright Scholar in Colombia (1995-1996) and studied there in 1993, traveling extensively in Colombia and the region during her years of undergraduate and graduate study. She spent part of her childhood in Australia and South Africa and has traveled widely in the Americas, Asia, and Europe.
History of Colombia, Latin America, early national period, gender, culture
History 206 World History since 1500

History 170 Colonial Latin America

History 171 Modern Latin America

History 291 Latin American Popular Culture

History 372 Revolutions in Latin America

History 373 Women in Latin America

History 374 Latin American-U.S. and World Relations

History 390 Modern Colombia

Honors 292 Cultures of Spain

Liberal Arts 100 First Year Seminar

History 490 Junior/Senior Research Seminars
Book Chapters
Meri L. Clark (2021). From the Andes to the Alps: Colombian Writers on Travels in Europe . In Andrew Grant Wood (Eds.), The Business of Leisure: Travel History in Latin America and the Caribbean (pp. 23-48) Lincoln, NE : University of Nebraska Press.
Meri L. Clark (2013). The Good and the Useful Together: Colombian Positivism in a Century of Conflict . In Gregory Gilson and Irving Levinson (Eds.), Latin American Positivism: Theory and Practice (pp. 27-48) Lanham, MD : Lexington Books - Rowman & Littlefield.
Meri L. Clark (2009). The Emergence and Transformation of Positivism in Nineteenth-Century Latin America . In Susana Nuccetelli, Ofelia Schutte, Otavio Bueno (Eds.), A Companion to Latin American Philosophy (pp. 53-67) Oxford, UK : Wiley-Blackwell.
Meri L. Clark (2007). Disciplining Liberty: Early National Colombian School Struggles, 1820-1840 . In Kim Tolley (Eds.), Transformations in Schooling: Historical and Comparative Perspectives (pp. 87-108) New York, NY : Palgrave-MacMillan.
Meri L. Clark (2006). Childhood in Colonial Latin America . In J. Michael Francis (Eds.), Iberia and the Americas: Culture, Politics, and History (pp. 208-211) Santa Barbara, CA : ABC-Clio.
Journal Articles
Meri L. Clark (2010 , August ). Teaching Writing in the Republic of Colombia, 1800-1850 . Paedagogica Historica: International Journal of the History of Education ,46:4 , 449-461.
Meri L. Clark (2007 , July ). Conflictos entre el estado y las elites locales sobre la educacion colombiana durante las decadas de 1820 y 1830 . Revista de Historia Critica ,34
Meri L. Clark (2004 , December ). Vanishing Acts: Films on the Colombian Conflicts . Delaware Review of Latin American Studies ,5:2
Conference Proceedings
Meri L. Clark (2002 , August ). The Blight of Bad Examples: Morals Legislation and Social Conflict in Colombian Schooling, 1800-1830 - Working Paper No. 02-24 . International Seminar on the History of the Atlantic World Harvard University , Cambridge, MA