Email

Western New England University uses Microsoft Exchange server to handle email, calendaring, and contacts. Here's what you need to know:
Select your preferred Email address
You have a choice
By default your email address will be firstname.lastname@wne.edu; however there are occasionally exceptions to this rule due to duplicate names.
Everyone also has the option to select between several variations. The selection form can be found here.
Outlook
Microsoft Outlook is the email software installed on your office computer by Office of Information Technology staff, who will also configure it to connect to the University's Exchange server. In addition to handling email, Outlook also includes a calendar, task manager, contact manager, and notes. Outlook is generally used only by employees with an office on campus. Outlook is widely used by businesses and higher education, and so you'll find lots of helpful information on the web. For example, here are tutorials by Microsoft for the last three versions of Outlook:

OWA
OWA stands for Outlook Web Application, and it's how students access their email, calendar, and contacts on the Exchange server. Employees can also use OWA to access their email when away from the Outlook software installed on their office computers. Login at https://owa.wne.edu with your Western New England University UserId/password combination.

How can I control junk email?
SPAM
Every email message received from outside of the University is scanned by a program called SpamAssassin. SpamAssassin gives the message a score indicating the likelihood it's SPAM (unsolicited, junk mail). Whether you use Outlook or OWA, you must follow these SPAM Inbox Rule instructions to specify how you want Exchange to deal with messages based on those SpamAssassin scores.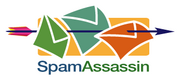 How can I access email from my phone or tablet?
Mobile devices
Students and employees can also access their University email and calendars from an IOS Apple, or Android phone or tablet. You can either use the email program that comes with your device, or you might prefer the  Outlook App for Apple or the Outlook App for Android. Here's the info you'll need to set up your device:
You're connecting to an Exchange 2016 server via Exchange Active Sync ("EAS")
(IMAP and POP are not supported!)
Server address: owa.wne.edu
Encryption: SSL is required
Username: your University UserID
Password: your University Password
Domain: wne (not "wne.edu", just wne)
Data that can be synchronized: Contacts, Calendar, Mail, Tasks
Send mail: immediately
Schedule: both manual and push are supported
("push" updates your email constantly, but can drain your battery faster and use more cell plan data)
Here's two useful guides found on the web. For Androids, you can also search for help with your particular phone model. (Your cellular service provider can also help you if you show them the above info.)
How much mail can I keep on the server?
Mail Quotas
Your information is stored on the Microsoft Exchange server and backups of your email and calendar data are handled centrally. Employees are allotted 4 GB of storage and students 1 GB.