PGY1 Community-Based Pharmacy Residency, Walgreens
Purpose & Overview
Walgreens and Western New England University College of Pharmacy and Health Sciences Community-Based Pharmacy Residency Program provides postgraduate training to pharmacists so that they achieve their professional goals, become leaders within the profession, provide compassionate care for the members of their community, and contribute to the Walgreens Company's advancements in health care.
A graduate from the Walgreens and Western New England University College of Pharmacy and Health Sciences Community-Based Pharmacy Residency Program would be viewed to possess equivalent experience and skills to pharmacy manager with the Walgreens organization.   Upon completion of this program, the resident will have developed the knowledge and skills necessary to advance the practice of pharmacy and become a leader in the profession and within Walgreens.
THE ASHP AND APHA PGY1 COMMUNITY-BASED PHARMACY RESIDENCY PROGRAM PURPOSE STATEMENT
To build upon the Doctor of Pharmacy (PharmD) education and outcomes to develop community-based pharmacist practitioners with diverse patient care, leadership, and education skills who are eligible to pursue advanced training opportunities including postgraduate year two (PGY2) residencies and professional certifications.
Learning Experiences
The residency program is community-based at Walgreens Pharmacy #10127 and Community, a Walgreens Specialty.  Both pharmacies are located in Springfield, Massachusetts.
The goals of this residency are as follows:
Manage and improve the medication use process
Provide evidence-based, patient-centered care and collaborate with other health care professionals to optimize patient care
Exercise leadership and practice management skills
Provide project management skills
Provide medication and practice-related information, education, and/or training
Utilize medical informatics
This location offers a variety of innovative clinical pharmacy services for patients who are prescribed complex therapies.  This Walgreens has a dedicated space, which is located next to the dispensing pharmacy—offering advanced patient care in a variety of disease states such as hypertension, diabetes, dyslipidemia, heart failure, asthma/COPD and HIV/AIDS.  The resident will gain substantial experience in providing Medication Therapy Management (MTM), health screenings, health/wellness education, and immunizations to a diverse patient population.
The residency is offered in partnership with the Western New England University College of Pharmacy and Health Sciences. This partnership allows the resident the opportunity to gain experiences in the delivery of clinical pharmacy services in ambulatory care clinics. The resident actively participates in teaching and precepting experiences at the College of Pharmacy and Health Sciences.
The Western New England University College of Pharmacy and Health Sciences Community Patient Care Center is located on the campus of Western New England University in Springfield.  Within the Center, there are two examination rooms, one administrative office, and a large waiting area. Each exam room and office is equipped with a computer and phone.  There is a printer/copier/fax machine in the office.  Pharmacy references and all patient charts are housed in the office area.  Online access to pharmacy databases, resources, and literature is available through internet access on all computers. 
The Western New England University Community Patient Care Center is a College of Pharmacy and Health Sciences initiative developed to provide one-to-one health care consultation with patients.  A number of services are available at the Community Patient Care Center. Some activities include:
Developing patient care plan on a one-to-one basis
Pharmacist review of medication regimens
Wellness programs and plans
Weight management consultations
Smoking cessation consultations
Diabetes education and blood glucose training sessions
Blood pressure screenings and home monitoring training sessions
Individualized education sessions
Immunization consultations
Currently the Center operates two days per week by appointment only.  Individual appointments are 30-minute or 60-minutes in length. The Center participates in 2-4 health screenings per year.  The resident will be involved in those screenings. 
The resident is required to staff independently one shift per week as a part of their residency requirement.  Every effort will be made to allow for the resident to conduct this shift at their primary practice site.  The staffing shift could be evenings or weekends depending on the pharmacy's need.   
Preceptors 
Kam L. Capoccia, PharmD, BCPS, CDE
Kam L. Capoccia, PharmD, BCPS, CDE, Clinical Professor & Residency Program Director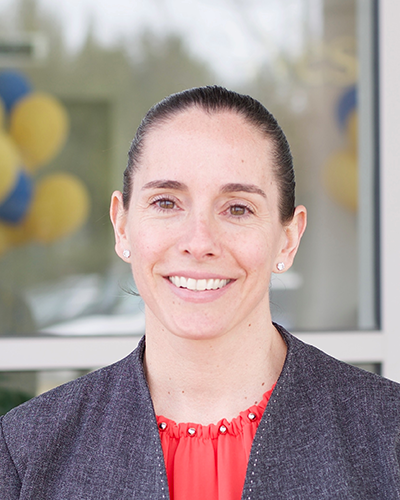 Kam L. Capoccia received her B.S. degree in Pharmacy from the University of Connecticut and her Pharm.D. from the University of Colorado Health Sciences Center in Denver. She completed a general practice residency at the University of North Carolina Hospitals in Chapel Hill and a specialty residency in Primary Care at the University of Washington Family Medical Center in Seattle. Dr. Capoccia has served as faculty at the University of Washington School of Pharmacy and the University of Washington School of Medicine. She has also taught at the MEDEX Northwest Physician Assistant Program. 
Dr. Capoccia has spent more than 10 years working in collaborative practice agreements. Her practice focuses on chronic disease state management such as diabetes, hypertension, dyslipidemia, and smoking cessation. She has been a Board Certified Pharmacotherapy Specialist (BCPS) since 2000.
Melissa Mattison, PharmD, Clinical Assistant Professor
Dr. Melissa Mattison, received her B.S. degree in Pharmacy from the University of Rhode Island and her Pharm.D. from the University of Florida.  Prior to coming to Western New England University, she was a Pharmacy Manager for the Walgreens Store 7063, where her store was recognized as Pharmacy of the Year in 2011 and she was honored as Pharmacy Manager of the Year 2010.  Dr. Mattison was in the Emerging Leader program at Walgreens and helped to initiate the highly successful influenza immunization program in Massachusetts for Walgreens.  She is APhA trained and certified as an instructor of immunizations.
Dr. Mattison's practice and areas of expertise are centered in community care, medication therapy management, and immunization services. With over 15 years of preceptor experience, Dr. Mattison has shown a lifelong commitment in helping learners apply their didactic knowledge in a real practice setting caring for patients in their local communities.   Instilling a sense of professionalism and responsibility in each learner is the basis of her philosophy in promoting the practice of pharmacy, secundum artem.  In 2013 she was awarded Professor of the Year at Western New England University College of Pharmacy.
Christine Vala, RPh, Pharmacy Manager
Christine Vala received her B.S. degree in Pharmacy from Massachusetts College of Pharmacy in Boston including three years pre-pharmacy at Western New England College.  Christine has worked for Walgreens for the past 15 years and is currently the Pharmacy Manager.  Her Walgreens pharmacy is an HIV Center of Excellence Pharmacy.  She has built a successful MTM program and is in the emerging leader program within Walgreens.  Christine is the graduate intern coordinator for Walgreens in her district, aiding in the development of the graduate student to pharmacist.  Christine also holds certifications in CPR, diabetes management, HIV, and is an APhA trained immunizer. 
She presented at the National Women and Girl's HIV Conference in 2013 on medication adherence and has been a member of the Western Massachusetts Pharmacist Association for the past 10 years. She speaks to the local community about the importance of medication adherence, and immunization education. She participated in a Healthy Kid's Day at the YMCA and volunteers at community events.
Samantha Picking, PharmD, AAHIVP
Samantha Picking, PharmD, Healthcare Specialty Supervisor
.
Kimberly S. Kim, PharmD
.
RESIDENCY PROGRAM DIRECTOR
Kam L. Capoccia, PharmD, BCPS, CDE
Kam L. Capoccia, PharmD, BCPS, CDE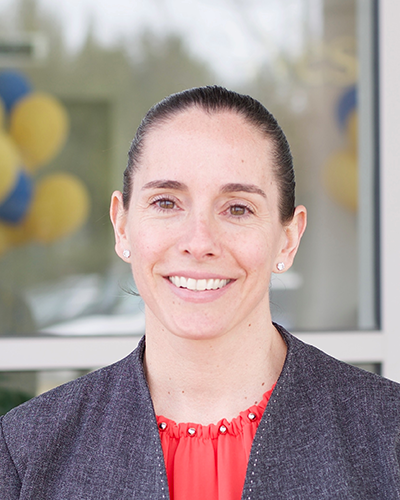 Clinical Professor
Residency Program Director
Department of Pharmacy Practice
Western New England University College of Pharmacy and Health Sciences
1215 Wilbraham Road
Springfield MA 01119
p: 413-796-2418
f: 413-796-2266
kcapoccia@wne.edu
RESIDENCY ACCREDITATION STATUS
The Walgreens and Western New England University College of Pharmacy and Health Sciences Community-Based Residency Program is accredited by the American Society of Health-System Pharmacists (ASHP) and the American Pharmacist Association (APhA).
APPLICATION INFORMATION
Submission of residency application materials to Pharmacy Online Residency Centralized Application Service (PhORCAS) at http://www.ashp.org/PHORCAS
Completed on-line application at www.walgreens.jobs
On-site interview (upon invitation)
Presentation at on-site interview on a topic related to community pharmacy
Individuals must participate in and adhere to the rules of the ASHP Resident Matching Program
LICENSURE REQUIREMENTS
Unless currently licensed as a Massachusetts pharmacist, the resident must obtain a Massachusetts pharmacy technician license from the Massachusetts Department of Public Health (MDPH) regulation prior to starting the residency program.  Until licensed as a pharmacist in Massachusetts, the resident will be classified as a Graduate Intern.  The resident must be licensed by the Commonwealth of Massachusetts Board of Pharmacy within 60 days of the start of the residency program.
SALARY AND BENEFITS
The Community Pharmacy Resident will be paid a salary of $50,000.  The resident will be paid on a bi-weekly basis. 
Enrollment in the Community-Based Pharmacy Residency program may qualify the resident for deferment of student loans.  The resident is advised to consult with one's lending institution for the guidelines and parameters associated with loan deferment due to postgraduate residency training. 
The information listed in this section is intended for general reference only.  Walgreens Human Resources Department should be contacted for complete information and regulations currently in place for employee benefits.
Paid time off is accrued based on hours paid.  It is a single "bucket" that can be used for vacation, sick needs and personal holidays and gives team members more flexibility and control over their time. 
Paid time off may be used after six months of service.
Six paid holidays annually.
The resident is eligible to participate in Walgreens Medical Plan after 90 days of service.
Paid attendance at required meetings (e.g., ASHP Midyear Clinical Meeting, APhA Annual Meeting, Eastern States Conference). 
PROGRAM LENGTH
The residency is 12 continuous months beginning July 1 and ending June 30.